Introducing our New Generation 2 in 1 Dual Purpose Weightlifting Belt. We combine weightlifting and dipping belt together to form this masterpiece. Many gym-goers used to carry two separate belts, one for weightlifting and one for dipping. However, with our belt you don't have to stuff your gym bag with two belts anymore, save some extra space and money. Myth Strength Co. is all about creating practical solution for athlete's needs.
LIMITED TIME OFFER: Get a free set of dipping chain and storage bag!!
Please use sizing chart in listing images to order the correct size. We offer Small, Medium, and Large.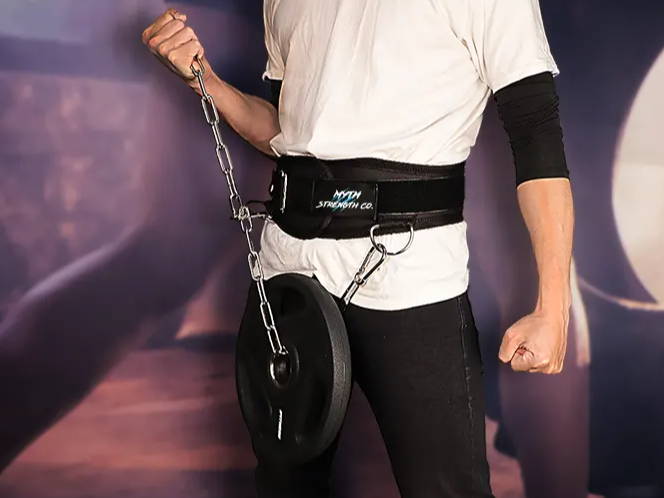 The Most Versatile Dual Purpose Belt On the Market

Double Layer Support: Double-layer fastening protection from both inside and outside to exert pressure, high-strength metallic double buckle design, fasten in forward direction and unbuckle backwards, to offer users safety and convenience at the same time.
Heavy Duty Chain: 5mm heavy duty dipping chain designed for heavy weight dipping exercises.
Durable and Breathable: Up to 10mm thickness with durable and breathable material.

Streamlined formation tailors to body shape